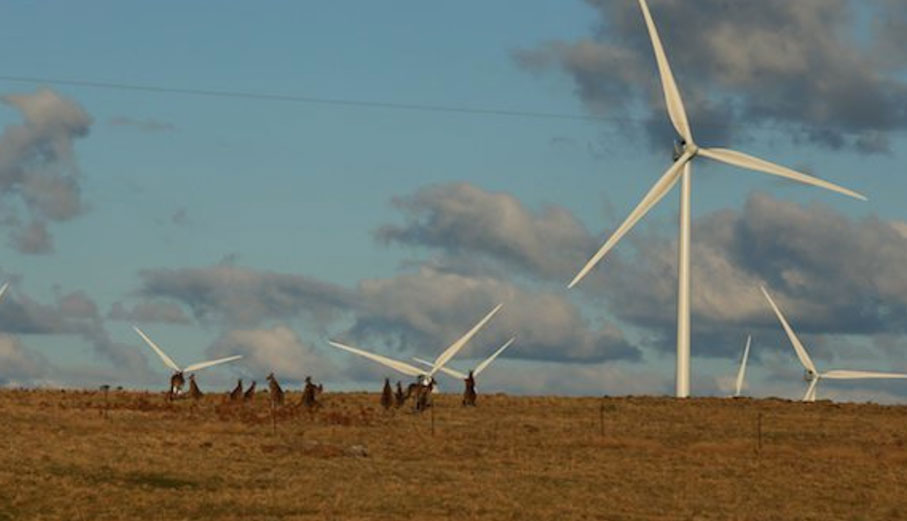 Part of the massive Victorian wind farm that will help supply Australian packaging giant Orora with 80 per cent wind-generated renewable energy is now sending power to the grid.
As illustrated in the chart below, provided by Paul McArdle from Watt Clarity, the Yendon section of Maquarie Capital's 228MW Lal Lal wind farm connected to the National Electricity Market mid-way through June.
The project, originally developed by WestWind Energy and then sold to Macquarie Capital in May 2017, is located south-east of Ballarat on two sections of farmland in the Moorabool Shire: the Yendon Section (2km east of Yendon) and the Elaine Section (2km north of Elaine).
The project reached financial close in mid-2018, when Macquarie solar two 40 per cent equity stakes in the project – one each to InfraRed Capital Partners and Northleaf Capital Partners.
News of the PPA with Orora quickly followed – a deal that, according to Macquarie, had allowed the packaging company to "lock in the cost of attaining baseload green energy."
The 10-year agreement also includes a Proxy Revenue Swap (PRS), to help offset any production volume, timing of energy generation and future energy price risks – a first for the Australian renewables sector.
For Orora, which spun out of Amcor in 2013, the shift to clean energy started in February off 2018, when the company signed an agreement with Pacific Hydro to see all of its South Australia energy requirements met, 24/7, by the Clements Gap Wind Farm.
The rest of Lal Lal, which is being built through a joint venture between Zenviron and Vestas, is expected to be completed by the end of 2019.
Original article sourced from Renew Economy.